USA Gardening - Region 6
Alabama, Arkansas, Florida, Georgia, Kentucky, Louisiana, Mississippi, North Carolina, South Carolina, Tennessee, Virginia.
The following nectar plants (flowers) will attract all the common butterflies of region 6.
Buddleia, Heliotrope, Lantana, Milkweed, Mint, Pentas, Porterweed, Verbena and Zinnias.

Listed below are the butterflies common to this region and the important host plants that will attract them.
(Common names followed by latin)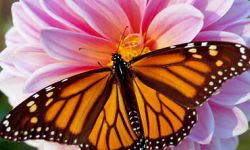 Monarch (Danaus plexippus)

Milkweeds
Asclepias syriaca
A.incarnata
A.speciosa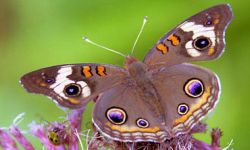 Buckeye (Junonia coenia)

Snapdragon
Antirrhinum spp.
Verbena
Verbenaceae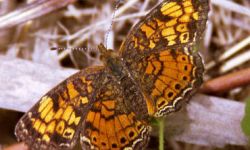 Pearl Crescent (Phyciodes tharos)

Asters
Astaraceae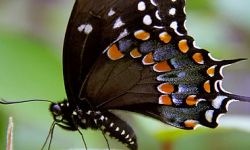 Spicebush Swallowtail (Papilio troilus)

Spicebush
Lindera benzoin
Sassafrass
Sassafrass albidum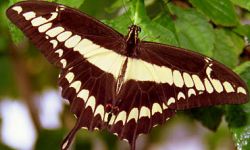 Giant Swallowtail (Papililo cesphontes)

Wild Lime
Zanthoxylum
Citrus
Ruta spp.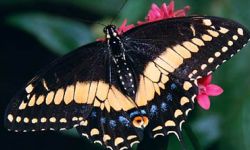 Black Swallowtail (Papilio polyxenes)

Carrot
Daucus carota
Fennel
Foeniculum vulgare
Parsley
Petroselinum crispum
Dill
Anethum graveolens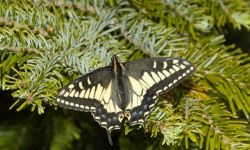 Anise Swallowtail (Papilio zelicaon)

Carrot
Daucus carota
Fennel
Foeniculum vulgare
Parsley
Petroselinum crispum
Dill
Anethum graveolens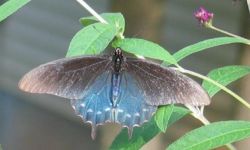 Pipevine Swallowtail (Battus philenor)

Pipevines
Aristolochia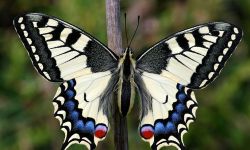 Old World Swallowtail (Papilio machaon)

Sage
Artemisia spp.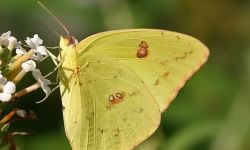 Cloudless Sulphur (Phoebis sennae)

Wild Senna
Cassia spp.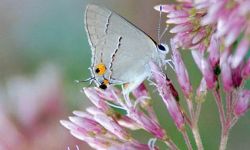 Grey Hairstreak (Strymon melin)

Pea
Fabaceae
Mallow
Malvaceae
Beans
Phaseolus
Clovers
Trifolium
Mallow
Malva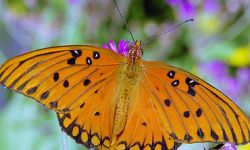 Gulf Fritillary (Dione vanillae)

Passion Vine
Passiflora spp.
Just visited the butterfly farm on St. Maarten - fantastic! A lovely, peaceful place to visit, excelletn viewing of the species, very informative guide. Highly recommended!

Thank you! I had a great time and took a lot of great pictures.

Cruising on the Carnival Valor during the last week of Jan. we had the opportunity to visit your farm.at St. Martin. It was an altogether wonderful experience. Thank you for your d ... read more

We loved our visit. As a beekeeper I can certainly relate to planting a butterfly garden. Butterflies and honeybees are attracted to many of the same plants. It is a great way t ... read more

We enjoyed visiting and learning at the Butterfly Farm. We plan to try to attract butterflys to our garden.