USA Gardening - Region 2
The following nectar plants (flowers) will attract all the common butterflies of region 2.
Buddleia, Heliotrope, Lantana, Milkweed, Mint, Pentas, Porterweed, Verbena and Zinnias.

Listed below are the butterflies common to this region and the important host plants that will attract them.
(Common names followed by latin)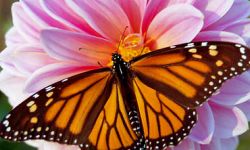 Monarch (Danaus plexippus)

Milkweeds
Asclepias syriaca
A.incarnata
A.speciosa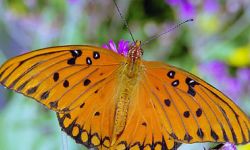 Gulf Fritillary (Dione vanillae)

Passion Vine
Passiflora spp.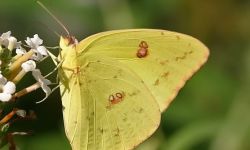 Cloudless Sulphur (Phoebis sennae)

Wild Senna
Cassia spp.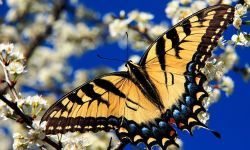 Two-tailed Swallowtail (Papilio multicaudatus)

Wild Plums and Cherries
Prunus spp.
Ashes
Fraxinus spp.
Hop-tree
Ptelea trifoliata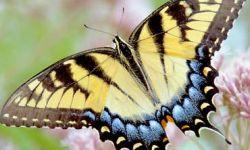 Western Tiger Swallowtail (Papilio rutulus)

Wild Plums and Cherries
Prunus spp.
Aspens and Willows
Salix spp.
Poplars
Populus spp.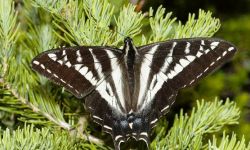 Pale Swallowtail (Papilio eurymedon)

Wild Lilacs
Ceanothus spp.
Wild Plums and Cherries
Prunus spp.
Buckthorns
Rhamnus spp.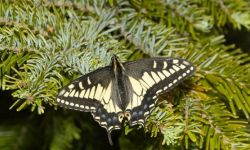 Anise Swallowtail (Papilio zelicaon)

Carrot
Daucus carota
Fennel
Foeniculum vulgare
Parsley
Petroselinum crispum
Dill
Anethum graveolens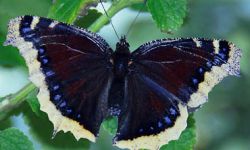 Mourning Cloak (Nymphalis antiopa)

Aspens and Willows
Salix spp.
Old World Swallowtail (Papilio machaon)

Sage
Artemisia spp.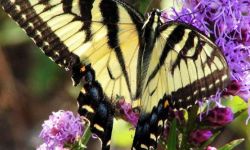 Eastern Tiger Swallowtail (Papilio glaucus)

Wild Cherry
Prunus spp.
Poplar
Poplus spp.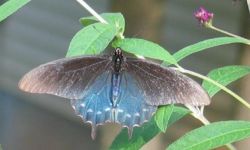 Pipevine Swallowtail (Battus philenor)

Pipevines
Aristolochia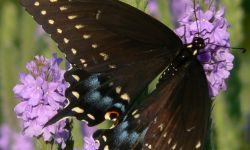 Black Swallowtail (Papilio polyxenes)

Carrot
Daucus carota
Fennel
Foeniculum vulgare
Parsley
Petroselinum crispum
I am so glad I came here, I suffered through the heat to listen to the amazing guides! I learned a lot and was awestruck when I saw a butterfly laying eggs. Something so simple and ... read more

The Butterfly Farm was an amazing experience, I would recommend it to anyone. Thanks.

Was just here in the last week of February 2013....My second trip and probably not my last. I love the beauty of this place.

We enjoyed visiting and learning at the Butterfly Farm. We plan to try to attract butterflys to our garden.

My husband and I visited the Butterfly Farm through an excursion with Royal Caribbean and it was awesome!!! Our guide showed us the life cycle of the butterflies and how to handle ... read more