USA Gardening - Region 7
Connecticut, Delaware, Indiana, Maine, Maryland, Massachusetts, Michigan, New Hampshire, New Jersey, New York, Ohio, Pennsylvania, Rhode Island, Vermont, Washington, DC, West Virginia, southern Ontario, southern Quebec.


The following nectar plants (flowers) will attract all the common butterflies of region 7.
Buddleia, Heliotrope, Lantana, Milkweed, Mint, Pentas, Porterweed, Verbena and Zinnias.

Listed below are the butterflies common to this region and the important host plants that will attract them.
(Common names followed by latin)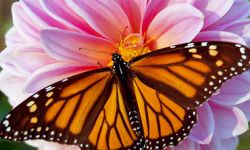 Monarch (Danaus plexippus)

Milkweeds
Asclepias syriaca
A.incarnata
A.speciosa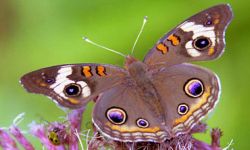 Buckeye (Junonia coenia)

Snapdragon
Antirrhinum spp.
Verbena
Verbenaceae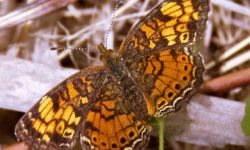 Pearl Crescent (Phyciodes tharos)

Asters
Astaraceae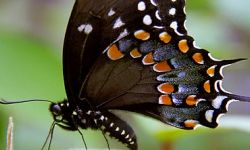 Spicebush Swallowtail (Papilio troilus)

Spicebush
Lindera benzoin
Sassafrass
Sassafrass albidum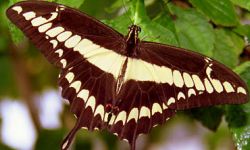 Giant Swallowtail (Papililo cesphontes)

Wild Lime
Zanthoxylum
Citrus
Ruta spp.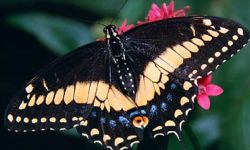 Black Swallowtail (Papilio polyxenes)

Carrot
Daucus carota
Fennel
Foeniculum vulgare
Parsley
Petroselinum crispum
Dill
Anethum graveolens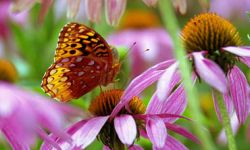 Great Spangled Fritillary (Speyeria cybele)

Violet
Viola spp.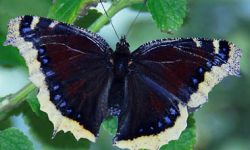 Mourning Cloak (Nymphalis antiopa)

Aspens and Willows
Salix spp.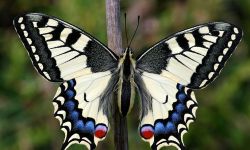 Old World Swallowtail (Papilio machaon)

Sage
Artemisia spp.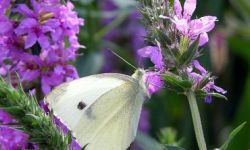 Cabbage White (Pieris rapae)

Garden Nasturtium
Tropaeolum majus
Cabbage
Brassica spp.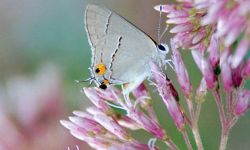 Grey Hairstreak (Strymon melin)

Pea
Fabaceae
Mallow
Malvaceae
Beans
Phaseolus
Clovers
Trifolium
Mallow
Malva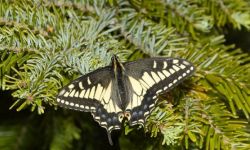 Anise Swallowtail (Papilio zelicaon)

Carrot
Daucus carota
Fennel
Foeniculum vulgare
Parsley
Petroselinum crispum
Dill
Anethum graveolens
The Butterfly Farm is amazing!! It is a small, family enterprise and it's run by a very friendly and knowledgeable staff. I really learned a lot and it is a wonderous thing to be ... read more

rob schroeder u.s.a great place

What a wonderful way to end our trip to Aruba. The staff at The Butterfly Farm was so helpful, nice, and informative. There are a wide variety of butterflies in every stage of lif ... read more

Amazing place, with some of the most beautiful butterflies I have ever seen. This will become a new "must stop" every time I visit Aruba.

Thank you! I had a great time and took a lot of great pictures.