USA Gardening - Region 3
Colorado, Idaho, Montana, Utah, Wyoming, southern Alberta, southern Saskatchewan, southwest Manitoba.
The following nectar plants (flowers) will attract all the common butterflies of region 3.
Buddleia, Heliotrope, Lantana, Milkweed, Mint, Pentas, Porterweed, Verbena and Zinnias.

Listed below are the butterflies common to this region and the important host plants that will attract them.
(Common names followed by latin)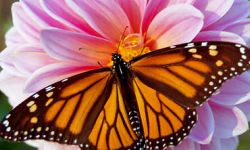 Monarch (Danaus plexippus)

Milkweeds
Asclepias syriaca
A.incarnata
A.speciosa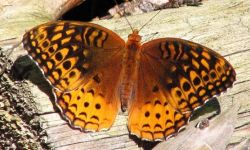 Great Spangled Fritillary (Speyeria cybele)

Violet
Viola spp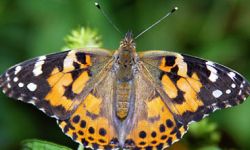 Painted Lady (Vanessa cardui)

Hollyhocks
Alcea rosea
Sunflower
Helianthus spp.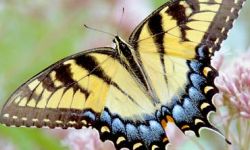 Western Tiger Swallowtail (Papilio rutulus)

Wild Plums and Cherries
Prunus spp.
Aspens and Willows
Salix spp.
Poplars
Populus spp.


Pale Swallowtail (Papilio eurymedon)

Wild Lilacs
Ceanothus spp.
Wild Plums and Cherries
Prunus spp.
Buckthorns
Rhamnus spp.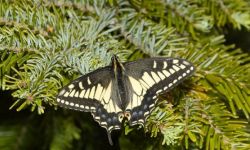 Anise Swallowtail (Papilio zelicaon)

Carrot
Daucus carota
Fennel
Foeniculum vulgare
Parsley
Petroselinum crispum
Dill
Anethum graveolens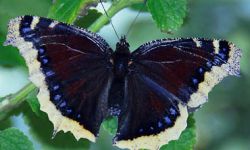 Mourning Cloak (Nymphalis antiopa)

Aspens and Willows
Salix spp.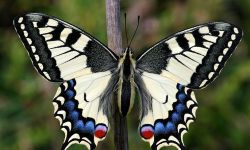 Old World Swallowtail (Papilio machaon)

Sage
Artemisia spp.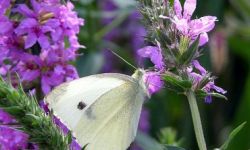 Cabbage White (Pieris rapae)

Garden Nasturtium
Tropaeolum majus
Cabbage
Brassica spp.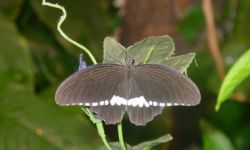 Weidemeyer's Admiral (Limenitis weidemeyeri)

Willows
Salix spp.
Aspens and Poplars
Populus spp.
Choke Cherry
Prunus virginia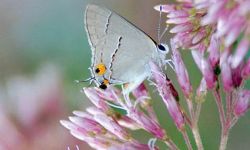 Hairstreack (Satyrium Liparops)

Wild Plums
Prunnus spp.
Blueberries
Vaccinium spp.
Ashes
Fraxinus spp.
Visited your farm just last week with a friend. Our visit was the highlight of our week long cruise. Thanks for the ideas to cultivate our own butterfly farm. Hanson, MA

What a great experience we had at the butterfly farm. Wonderful place that you can actually walk round with the butterflies all around you. My daughter Anna even managed to have ... read more

We visited April 8th of this year in Aruba and it was the best butterfly farm we have been too. So relaxing, so informative. We will be back the next time we visit Aruba

Cruising on the Carnival Valor during the last week of Jan. we had the opportunity to visit your farm.at St. Martin. It was an altogether wonderful experience. Thank you for your d ... read more

Amazing place, with some of the most beautiful butterflies I have ever seen. This will become a new "must stop" every time I visit Aruba.